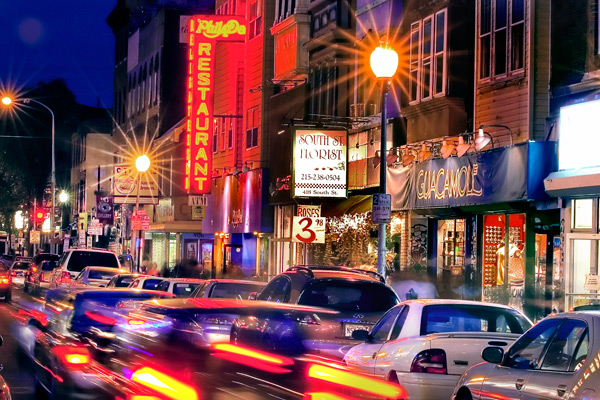 Where do all the hippies meet? You remember the song, but your children won't. But they will love the artsy street scene, complete with lots of fun places to eat (Steaks on South, for one), great shops, offbeat performance spaces and galleries. It's a bit on the edgy side (yes, that is a CondomNation you're seeing), with plenty of tattoos and punk posing, but South Street is a terrific slice of Philly life. Walk up Fourth Street to get a look at Philly's version of the Garment Center, Fabric Row.
Contact number: (215) 413-3713
Location: South Street, Philadelphia, PA 19147
Learn more here.