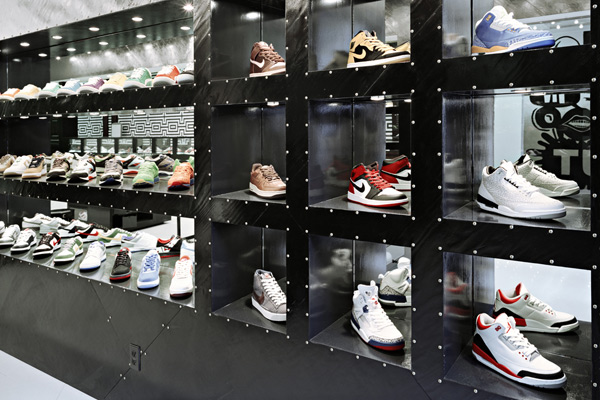 Sneaker freaks love this store, with its edgy vibe, skater threads, hipster designer denim and hard-to-score clothing by Silas and Maria, Rag and Bone, Christian Dior, and Marc Jacobs. Sneaker heads are bound to swarm the limited edition Nikes they always seem to have. The area is a perfect 'hood in which to shop, graze, and people watch around Rittenhouse Square.
Contact number: (215) 988-0194
Location: 1509 Walnut Street, Philadelphia, PA 19102
Learn more here.