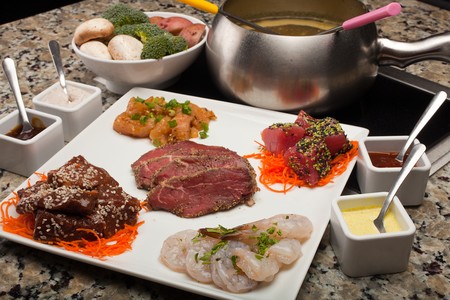 Kids love to dip, which is why children love the Melting Pot, the fondue eatery that presents bubbling cauldrons of cheese, broth, and chocolate along with fun stuff to dip; like bread, fruit, shrimp, and steak. There is a children's entrée that has a little bit of everything on the plate, or order one of the cheese fondues, which are perfect for sharing.
Contact number: (215) 922-7002
Location: 1219 Filbert Street, Philadelphia, PA 19107
Learn more here.