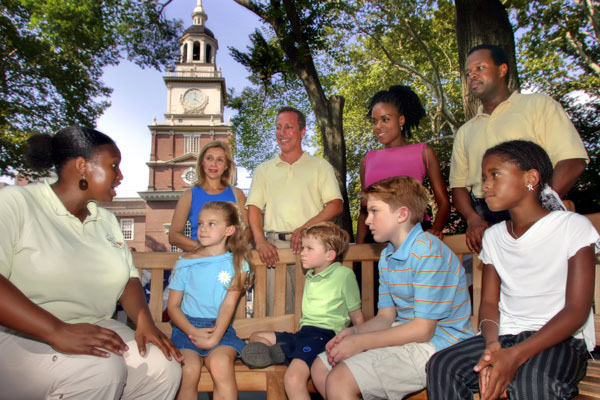 This interactive experience brings history to visitors in a fresh and engaging way, using storytelling and costumed interpretive guides. The children ages 10 and younger will love becoming junior detectives on the "Colonial Kids' Quest," a kid-friendly, stroller-friendly "Whodunit" in search of a missing copy of the Declaration of Independence. During summer, storytellers visit 13 different locations and reveal little-known secrets about Philadelphia's history in the Storytelling Benches program. Locations and times on the website.
Contact number: (215) 629-4026
Location: 500 Arch Street, Philadelphia, PA 19106
Learn more here.