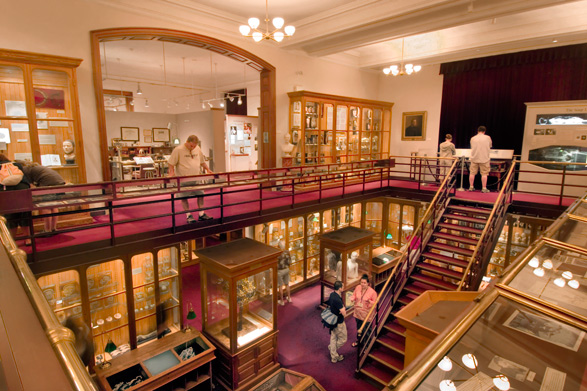 Although not for the squeamish, the Mütter Museum is a big hit with children interested in medicine and the human body, thanks to its macabre collection of more than 20,000 medical artifacts and oddities. This chronicle of medical history at the College of Physicians of Philadelphia is based on Dr. Thomas Mütter's 19th century array of bones and specimens, including President Grover Cleveland's jawbone, Chief Justice John Marshall's gallstones and John Wilkes Booth's thorax. Fetuses and organs float in viscous liquid, and a nearby wall of skulls used in medical research is especially creepy.
Contact number: (215) 563-3737
Location: 19 South 22nd Street, Philadelphia, PA 19103
Learn more here.