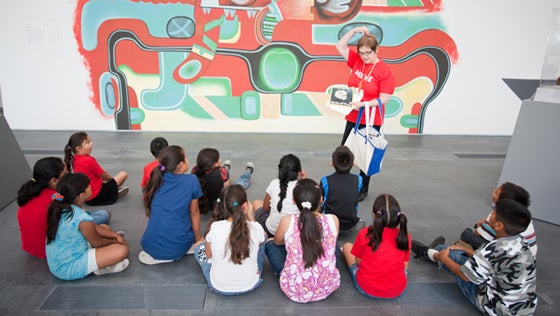 Located next to the LA County Museum of Art, this gallery takes the stuffiness out of the museum experience and puts it into the hands of your children, with interactive art installations and a big green lawn in back with soft sculptures to play on. Some exhibits have paint or clay available, should inspiration strike. Live readings and music occur daily, so be sure to check the schedule before you go.
Contact number: (323) 857-6134
Location: 6067 Wilshire Boulevard, Los Angeles, CA 90036
Learn more here.