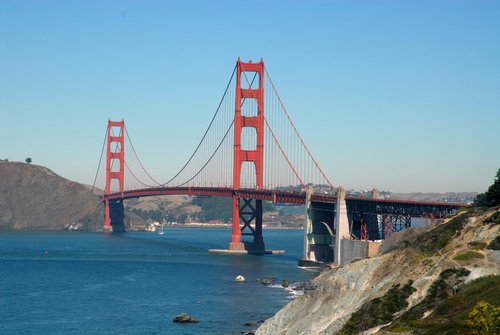 You could go to San Francisco and not walk over the bridge. Theoretically, it is possible. But it doesn't really make much sense, does it? One of the greatest landmarks our country has to offer, the Golden Gate Bridge isn't just there to decorate the bay, it's used by somewhere near 60,000 people a day. Still, it does spruce up the area quite nicely. There are tours offered, but on a tour, you'll just step off a bus for a few minutes of picture-taking. You could drive across, but you'd be too busy driving to really see the bridge itself. Trust us when we say that this is the sort of thing that's best experienced on foot. The walk from one end to the other is about 1.7 miles, so it might not be ideal for toddlers without a stroller.
Contact no: (415) 921-5858
Location: Highway 101 North, San Francisco, CA 94129
Learn more here.