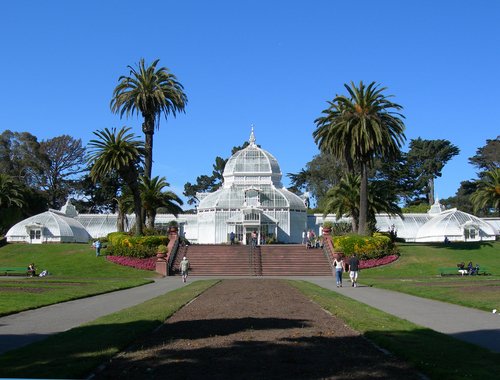 A trip to the Conservatory is the easiest trip to the tropics you can take, assuming you don't already live there. This recently rebuilt flower showroom has palms, bromeliads, orchids and even carnivorous plants (don't worry, they don't move fast enough to pose a threat). The 100-year-old Imperial Philodendron will make you realize how young you really are. The six-foot-tall leaves of the Victoria Amazonica are strong enough to support a small child (but we don't advise that your child try it out). Apart from the exotic and rare flowers, the Conservatory maintains a wonderfully educational exhibit about plants that we all use everyday, like sugar cane, cacao, coffee, and rubber. Teaching your child that the food chain doesn't start at the supermarket is invaluable.
Contact no: (415) 666-7001
Location:100 John F Kennedy Drive, Golden Gate Park, San Francisco, CA 94118
Learn more here.