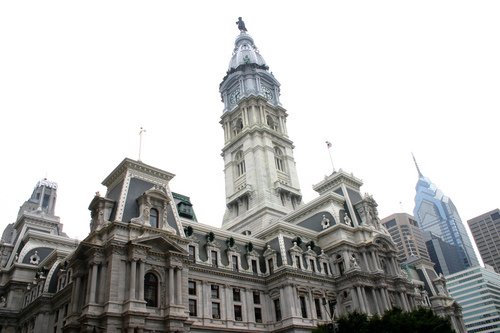 See Willy Penn up close and personal from City Hall Tower, which offers the best view of the city skyline in town. Situated in the exact center of William Penn's original 1682 plan for the city, City Hall is a gorgeous Victorian wedding cake of a building, topped by Alexander Calder's 37-foot-high statue of Penn himself. Four people are allowed up in the tower every 15 minutes, with free timed tickets available at the Tour Information Center in room 121. For real architecture buffs, a docent-led 90-minute tour of building and the tower takes place every weekend at 12:30pm.
Contact number: (215) 686-2840
Location: Broad Street and John F Kennedy Boulevard, Philadelphia, PA 19103
Learn more here.